Alberta Culture Days - Fort Saskatchewan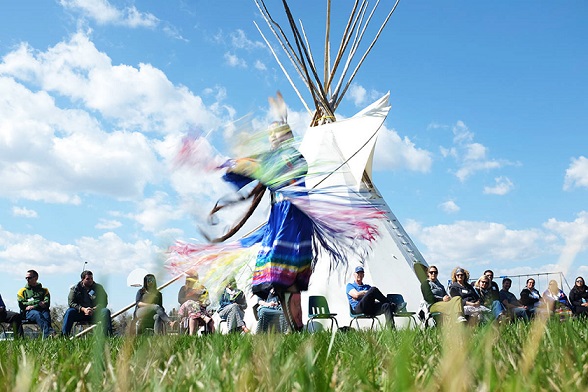 Tuesday, September 28th, 2021
Time

11:00am - 4:00pm

Venue

Alberta Culture Days, Fort Saskatchewan
Alberta Culture Days is officially underway! Starting on Sept. 1 and continuing through the month, Alberta Culture Days is an opportunity to discover, experience and celebrate arts and culture through events and activities
Throughout the month of September, the Fort Saskatchewan Multicultural Association (FSMA) will be hosting a number of online events throughout the month to promote and share our community's cultural diversity.
On Sept. 18 the FSMA will host an online community drumming and African dance event.
Other events upcoming for Culture Days include the Sept. 25 cultural festival, which will run all day and feature cultural food preparation, singing, drumming, and storytelling.
The FSMA will also be visiting schools in the Fort Saskatchewan district to put on cultural workshops for the children. The workshops will include cultural arts and crafts making, African dancing and drumming, Indigenous education, and Bollywood dancing.
Culture Days will conclude on Sept. 30, coinciding with National Day for Truth and Reconciliation. Weather permitting, to wrap up Culture Days the FSMA will be hosting an in-person event from 6-9 P.M. at Jubilee Park, which will feature singing, dancing, and talks from Indigenous Elders about the importance of truth and reconciliation and the significance of preserving Indigenous culture.
"There are so many cultures within our community, What we are wanting to highlight is how similar they all are. Even in their differences, they are unique in that it enriches our community. It enriches us as we learn about them, and it enriches when we are able to share and enjoy each other's culture. It really makes us stronger when we can come together and enjoy and respect each other's culture. And that's what we need to have a welcoming and inclusive community."
For a full list of events and times for Alberta Culture Days, visit the FSMA Facebook page @thefortsaskatchewanmulticulturalassociation.
Venue
Alberta Culture Days
Virtual Event
Fort Saskatchewan

Dates
The event runs from 11:00am to 4:00pm on the following dates.
Select a date to add this event to your calendar app.